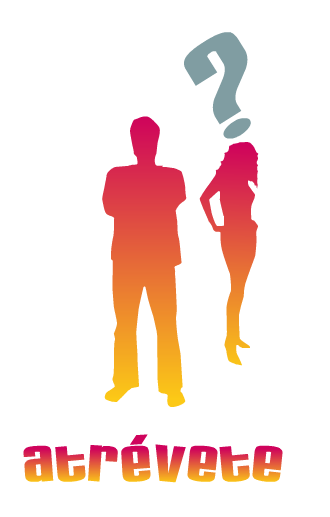 Should I go solo? Can't I go with a friend?
Alone or with friends like you prefer. Most Atrévete people come alone, the group quickly integrates.
Do members of Atrévete Solo know other people before the trips?
No, none of the data is provided to the people nor visible to anyone. Except the Human Relations team that prepares the groups and stuff see your data. The surprise comes at the moment you meet at the trip or activity. Through our forum you can contact and share the imminent emotions, as well as your room.
What guarantees does Atrévete Solo offer me, regarding to the protection of my personal data?
Atrévete Solo comply with the LOPD and LSSICE, mandatory rules, so we can guarantee the toal protection of personal data that you provide us.
50 percent men and 50 percent women?
Although we aren't a marriage agency or anything similar. We understand that for a better balance and environment, it is favorable that it be so. We try to maintain this proportion, however you can call us at any time to consult the proportion and average age, as well as if people come from your city.
Why do activities with people who do not know each other?
Because when traveling with strangers, we are free to behave as we are. Moreover, it allows us to meet new people, it also forces us to do so and in addition to having fun, we return with new friends. And friends have no price.
Is there a recommended age to travel with Atrévete Solo?
Any age is good above 18 years. The average is between 30 and 45 years old, below 27 are less Atrévete Solo's. There is also a group above 50, so Junior and Senior subgroups are organized.
Do my users see my data when I sign up?
Your data is protected by LOPD and will not be transferred to any other company or used for other means to inform you about the leisure alternatives what we propose, weekends and travel offers.
Is the room/cabin shared? If so, how is the deal made?
One of the objectives of Atrévete Solo is to encourage the group's coexistence. Each person decides with whom they want to share a room or cabin and for that purpose the forum is available. However, you can call us to get in touch with singles from your city and decide with whom to share. We will also choose the individual option with an additional surcharge that is published in the section "prices".
Is there someone from Atrévete Solo with us during the trip?
Yes, there will be a coordinator of Atrévete Solo with you, to give you confidence and coordinate if necessary. To guarantee the assistance of the coordinator, the number of travelers must be at least 15 people.
Is the money returned if the trip or activity is canceled?
If for any reason Atrévete Solo cancel the trip, the full amount of the reservation will be returned. If the user cancels his trip unilaterally, the amount will be refunded, except for the management expenses which depend on the date in advance with which he communicates it. See cancellation conditions in the "Prices" section of each trip or activity.
The trip is paid by bank transfer. Generally a small part is paid in advance, as a reservation and confirmation of place. At least two weeks before the departure of the trip/start of the activity, the payment of the remaining amount is usually made