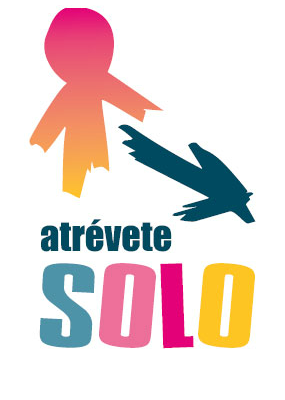 The LEITMOTIF (from German Driving Reason) of Atrévete Solo is FRIENDSHIP
The brand concept of Atrévete Solo summarized the need we want to satisfy with our mission and vision. The concept that remains in the minds of people when mentioning our brand is "Friends". Our brand is therefore related to the concept of friendship, which is always linked with moments of leisure and feeling good vibrations, sharing moments of affection with others. It is demonstrated by sociological studies that money only gives ephemeral happiness in the short term (increases in money) generates unhappiness when there is not enough to cover basic needs. The health integer, since it is something that is available and that only creates unhappiness when it is lacking. But having this doesn't generate happiness, which is why it really generates more happiness in the long term. Love, family and friends. These three elements are based on social relations: the mission of our company. Atrévete Solo won't directly influence love because family is not our business, but friends are.
The personality or style of Atrévete Solo are direct, very clear and using a transparent vocabulary, with everything defined briefly and concisely. Not a centimeter is left ot the uncertainty that gives way to insecurity or distrust. It transmits credibility and naturalness. The tone of our company implies also closeness and trust, which although they are topics of many brands. In this case, they have do have full meaning because there may be a problem of trust. Our clients face a group of strangers alone and therefore trust in the company to feel the closeness of it and feel protected.
Therefore, the attributes on which this brand rests are Trust, Protection, Complicity and the most important, Friendship.
To answer the question "for what?" is emotionally linked with socialization with generating new friends. The market has in mind that Atrévete Solo allows you to reach new friends and that it is favorable to have new friends for a different kind of circumstances. Atrévete Solo isn't a brand that offers products to people without friends, but to people who want to meet more and new people, want to develop their socialization and have fun with others.
The target of our company is the group of people who want to socialize with other people. Therefore, Atrévete Solo appears in the mind of the market as a company which solves needs of leisure problems: holidays, weekends, special dates such as the end of the year…
Atrévete Solo is making itself the best known of the online market in Spain, reaching an 80% assisted notoriety among the targets. In the medium term, Atrévete Solo is after the first place in notoriety top of mind among the online agencies of leisure for singles. We will transfer our concept to the international arena.