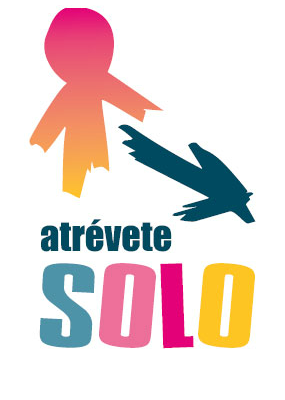 What is the profile of an Atrevidas?
The Atrevidas are mostly singles; people without a partner (singles, separated, divorced or widowed), economically active and a medium-high cultural level. It isn't essential to be single, since the daring concept is based on friendship, although the vast majority are.
They come to have a good time in their vacations or leisure time, knowing other singles, socializing and incorporating that fundamental value. Which is the friendship in the social relations that are facilitated throughout the trip, weekend or event.
The social profile are open, unhygienic and sociable people.Sometimes, before having their first daring experience, they think they will meet "strange" people. When they finally meet, they realize that people are just like them, good people wanting to open up to more people, interact, share experiences and enjoy everyone's company.
The coordinators of the trips always come back with pleasant stories about the groups. People who leave their mark, with their particularities and idiosyncrasies. People who have traveled more than the coordinators. People who know more languages than any of us. Intelligent people that does not leave indifferent.
Professionally, it is curious that there are usually some doctors in the groups, as well as nurses, lawyers, bank employees. But also the most diverse ones: artists, train drivers, entrepreneurss and businesswomen.
Nothing is better than taking a look at the photo galleries of the trips which are made. As seen, Atrevidos enjoy the company, have fun as a group as if they were friends their whole life and create a special magic that never ceases to amaze and amazes us.
Atrévete Solo isn't a singles club or singles association, although it acts as a singles club or singles association. It gives space to all people who want to share their leisure making new friendships.
What defines a Atrevidas?
The courage to embark on an adventure without knowing who or how, the desire to enjoy a place to discover, to share that wonderful experience that you will surely remember for a long time. They are characterized by being adventurous, good guys, people with spart, desire to live, intention to share, transmitters of energy and a lot of progress.
Our advice
Sometimes, when someone has finally dared tells us what a pity not to have done it before. So, cheer up, call us, look at the offering of trips and weekends and decide which one you would like to dare with for the first time.